Banff National Park, So Much Room for Activities!!
Banff National Park boasts some of the worlds best skiing and boarding. Home to three world class mountain resorts, 8,000 acres of skiable terrain and one of the longest seasons in North America its not surprising that skiing and snowboarding is what brought you here. Its true you'll want to spend all your time shredding the slopes but don't let that stop you from checking out everything else the area has to offer.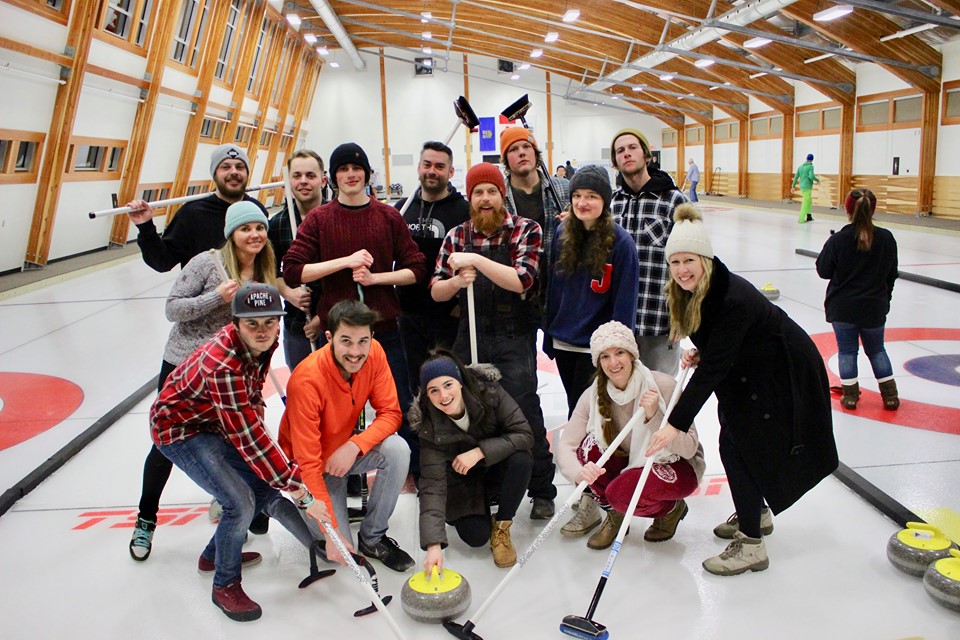 Legs need a rest? Snow tubing is super fun, hop into an inflatable snow tube and hold on tight as you slide, spin and speed across the purpose built track. You can give it a go at either Lake Louise Ski Area or Mt Norquay. If you're an animal lover check out the dog sledding or for something more gentile try a horse drawn carriage ride around Lake Louise.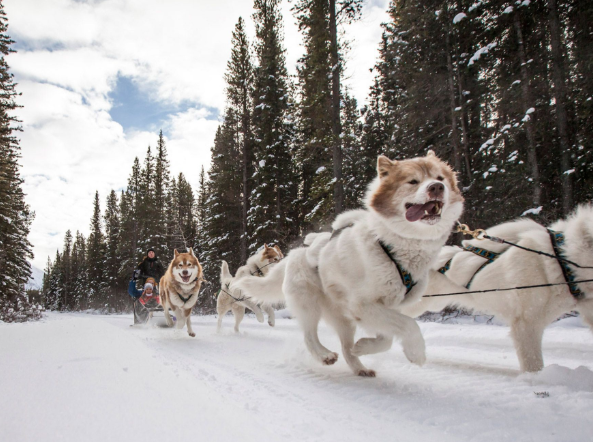 Got some energy to burn? Ice skating is a blast and you can hire skates from a number of places in Banff and Lake Louise. Vermilion Lakes, is our first choice for a skate. The shallow waters are the first to freeze and the backdrop is breathtaking. You can usually skate on Lake Louise from December to April. Late January is our favorite time to skate Lake Louise as you'll be sharing the ice with an ice castle and can check out all the SnowDays event activities including an international ice carving competition, giant snow sculptures and craft spirit tasting. Be sure to grab a maple pop for a true Canadian experience.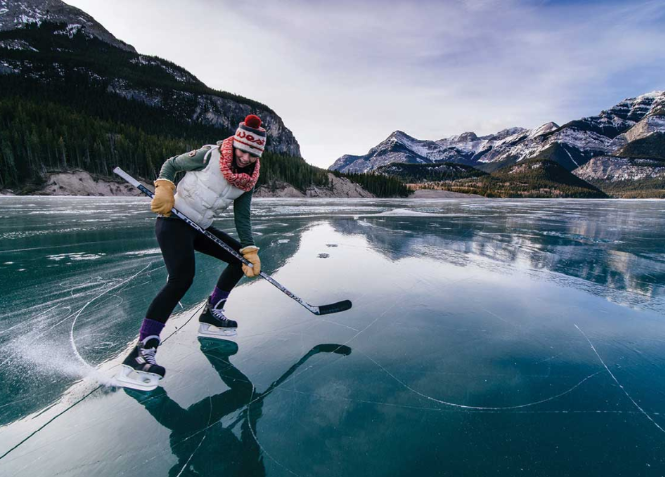 Snowshoeing is a popular activity and a great way to explore. Cross country skiing is another great way to get out and explore and the nearby town of Canmore has a world class Nordic ski center to get you started.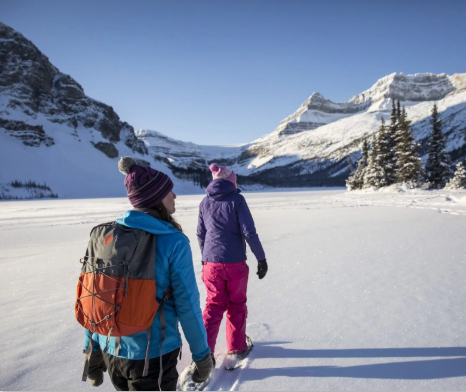 Tunnel Mountain is a locals favorite hike, this small mountain in the center of Banff takes under an hour to summit and offers spectacular views of the Bow valley. Johnston canyon is a year round tourist attraction that becomes a true winter wonderland in the colder months. A peaceful walk through the woods along a frozen river will bring you to a number of beautiful frozen waterfalls. If you're feeling really adventurous try your hand at ice climbing but make sure you've got all the equipment and knowledge you need to keep safe.
Time to let your hair down? Banff is well know for its epic party scene. Start the night at Park distillery for a cocktail made with in house spirits then hit High Rollers, towns bowling alley. Knock down some pins and knock back some pints, with 48 beers on tap we're sure you'll find the perfect drink to wash down some pizza. Keep the party going and follow the locals to Tommy's Pub for the best value drinks before hitting Dancing Sasquatch, Banff's biggest nightclub.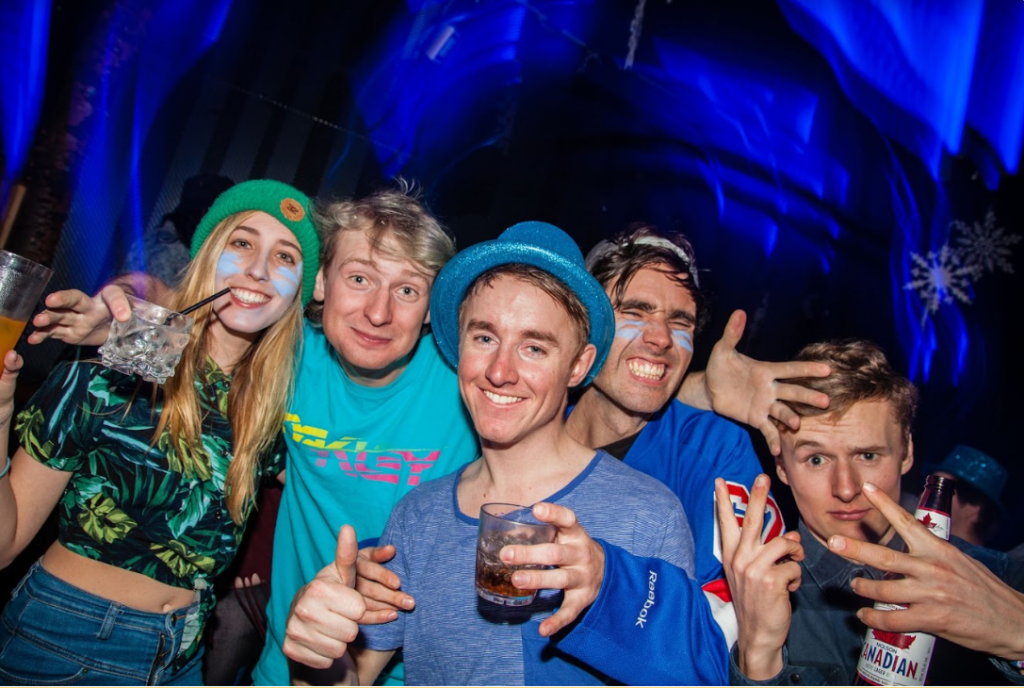 Relaxation and recovery never looked so good. Head to the Banff Hot Springs for a long, warm soak before a good stretch at Rocky Mountain Yoga. Still feeling a bit stiff? There are a number of spas around for a great massage our favorite is The Meadow Spa in the Moose hotel.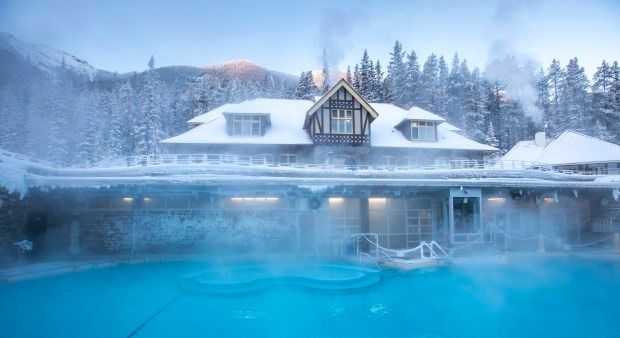 Last but certainly not least, one of the most magnificent experiences to tick off the bucket list in Banff is a night watching the northern lights over Lake Minnewanka.