Banff – Arrivals and Introductions
The Basecamp Banff courses are officially underway! The crew have been out here for 3 full days now, and have been lucky enough to have all three days on the ski hill. Usually we'd spend the Saturday (everyone arrived Friday) doing a bit of town orientation and generally getting prepped, but the group had such an appetite for getting their skis and boards on that we all headed up to get a few hours under our belts, and for most blow away the cobwebs of the long journey and enjoy their first Canadian alpine experience.
I'm Linley, I'm one of the Basecamp Directors, and am out here for the first few days to make sure that everything starts of smoothly, and to personally welcome everyone onto the Basecamp programme. Everyone out here has thought long and hard about their decision, where do they want to spend a season, and who do they want to spend it with? We are honoured to have had so many people put their faith into us, and give us their all important time as well as making a considerable investment into the course, so it is always nice to come out in person and chat to everyone.
Banff is a truly beautiful place; one of Canada's longest standing National Parks, the home to a plethora of amazing wildlife, winding rivers, and alpine forests all set around the rolling Rocky Mountain range. The town itself is set 40 minutes from the ski resort of Lake Louise, so day on the mountain starts and ends with a coach ride through this stunning wilderness; it might sound strange for those who have had the luxury of being brought up in the ski in ski out European ski resorts, but out here it's just the way it goes, and it soon becomes part of the programme, and is actually a pleasurable and social journey.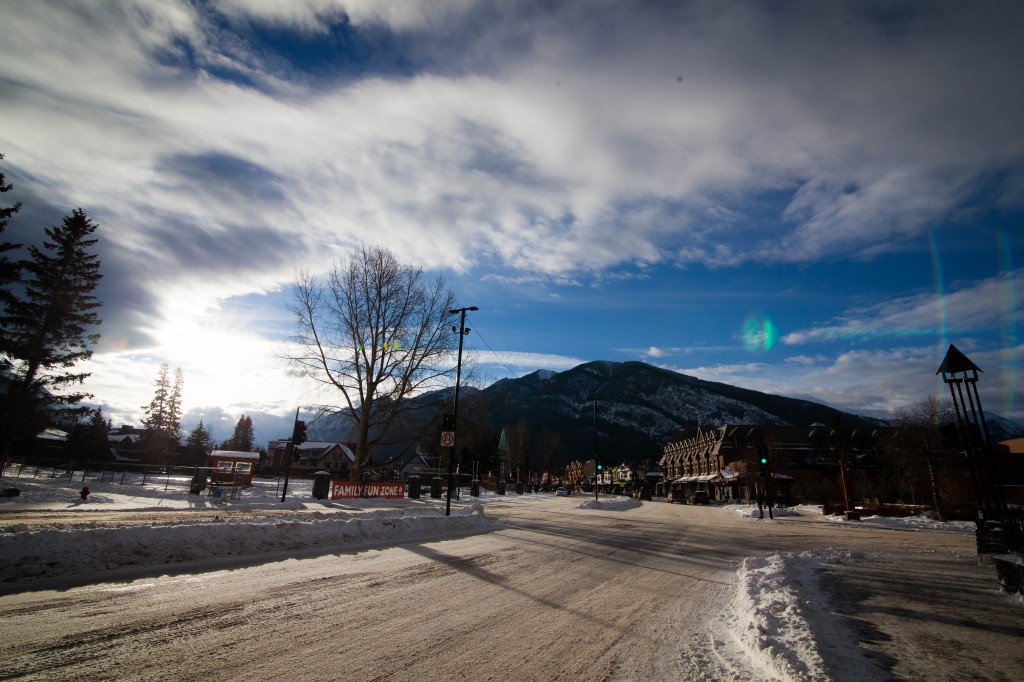 For the duration of the course the Basecamp team in resort with consist of Andrew Manual, and Rhodri Williams. Andrew has lived in Banff for 9 years, but dose't like to refer to himself as a local, he's one of the most senior snowboard instructors up at Lake Louise, and needless to say his local knowledge goes a long way. Rhodri actually completed a Basecamp programme himself in Whistler back in 2009, he'll be living with the group in the Ptarmigan Inn, is also a CSIA Level 2 instructor so will be able to act as a good mentor for the group, but his main role is to take photos and videos and keep everyone at home updated (it's him we have to thank for the recent uploads!). Between them they manage all the daily operations of the course off the hill, with the highly qualified Lake Louise ski and snowboard instructors taking care of everyone on the slopes.
Over the duration of the course we'll be regularly uploading photos to Facebook, daily photos to Instagram and Twitter (@basecampgroup with #bcbanff), and uploading a weekly video either documenting the course or highlighting a particular aspect of life in Banff.
We've got a great group over here, and we are all very excited about the 11 weeks ahead!