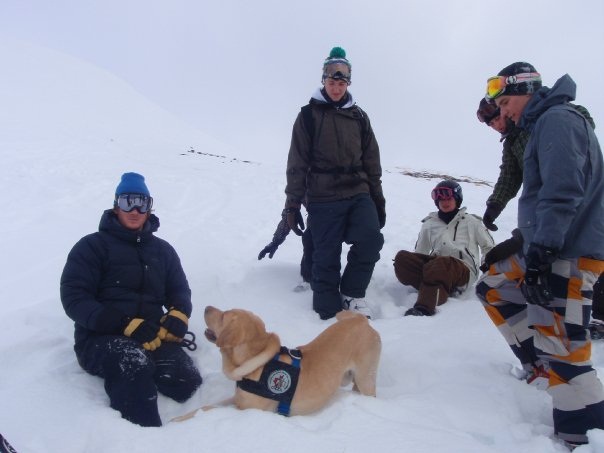 Snowboarding with Kyle Hann and Skiing with Chris Jones and Ai Kawakami. Introduction to and practice teaching this week.
Tuesday evening we went to the Dungeon of UNLTD for a tuning clinic with Mike. Mike used to work for the Canadian ski team and gave us a talk of how to maintain our equipment.
Sunday was 1st aid training with another Mike. This Mike trains the majority of Banff's medical crews including the fire brigade and paramedics. The talk was a lot more enjoyable than anticipated with an interesting section of what happens to animals when they are hit by cars!