A few reasons people become a ski instructor.
Do you want to know why people become ski and snowboard instructors?
To become a ski or snowboard instructor, you must be driven, dedicated and passionate.
We very rarely hear about someone becoming a ski instructor because they inherited the family business, or they discovered they were good at it in PE.
It is also unlikely that a ski instructor will have just fallen into the profession. There are clear pathways that individuals must go through to become an instructor with exams and courses to pass. Not forgetting the shadowing and teaching hours each newly qualified instructor will need to do to have their qualification signed off.
The process of reaching the hight of the profession is long and requires a serious investment in both time and money.
Some people say that becoming an instructor is a calling and most will say that at least one of these is the reason they dedicated themselves to the snow cult.
The love of skiing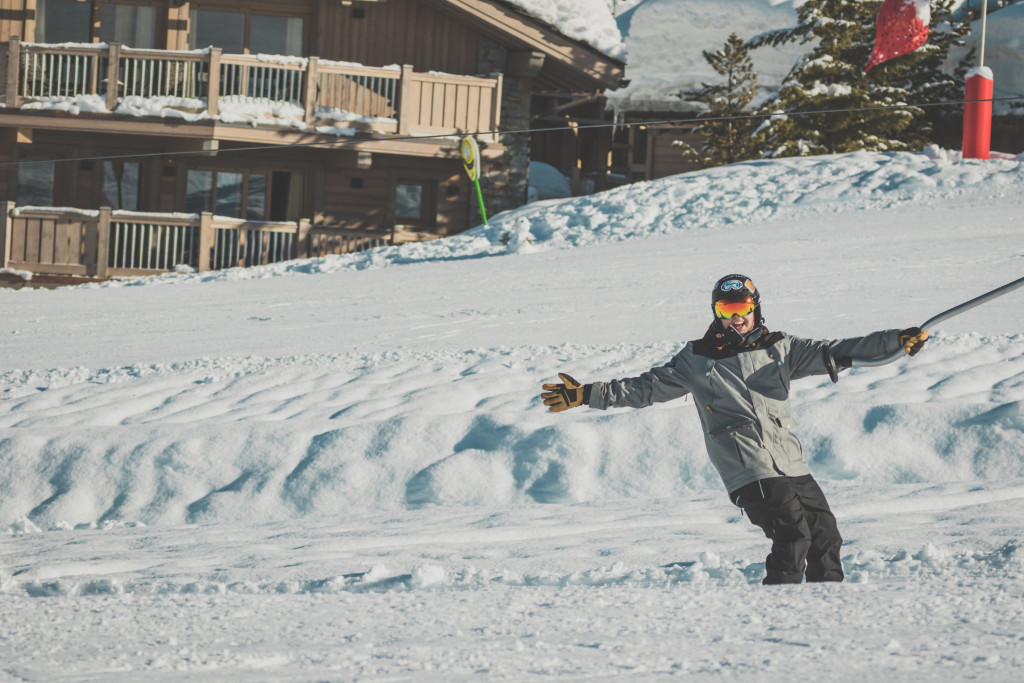 Simply put skiing and snowboarding are passions that some people can live without, and some people are content with a week or two a year.
For the minority, the passions burn so deep that a day on snow missed during the season is a punishable offence and summer is seen as a lengthy inconvenience.
Within this minority is a small sect that goes on to become ski instructors.
The love of teaching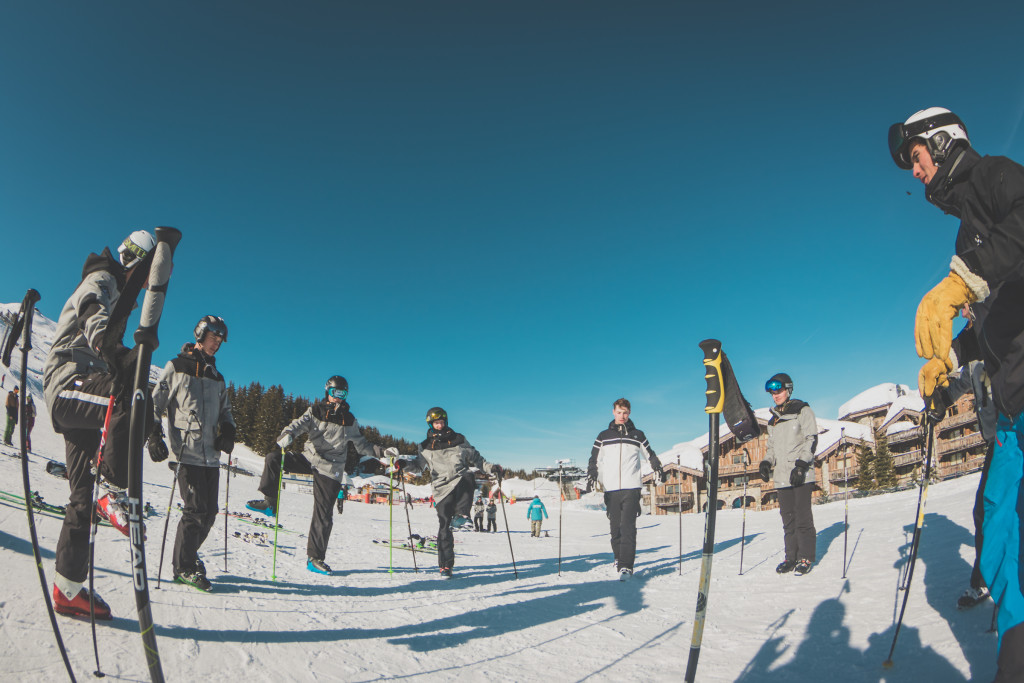 Have you ever felt the need to correct someone's technique, probably? But did you do it for the right reason?
A ski instructor is there to help get the best out of each individual and give that individual the best instruction so they can achieve their goal of maximising their time on the mountain.
From a group of kids to older skier stepping out for the first time, ski instructors get into to teach and make a little difference to someone's holiday.
Mountain life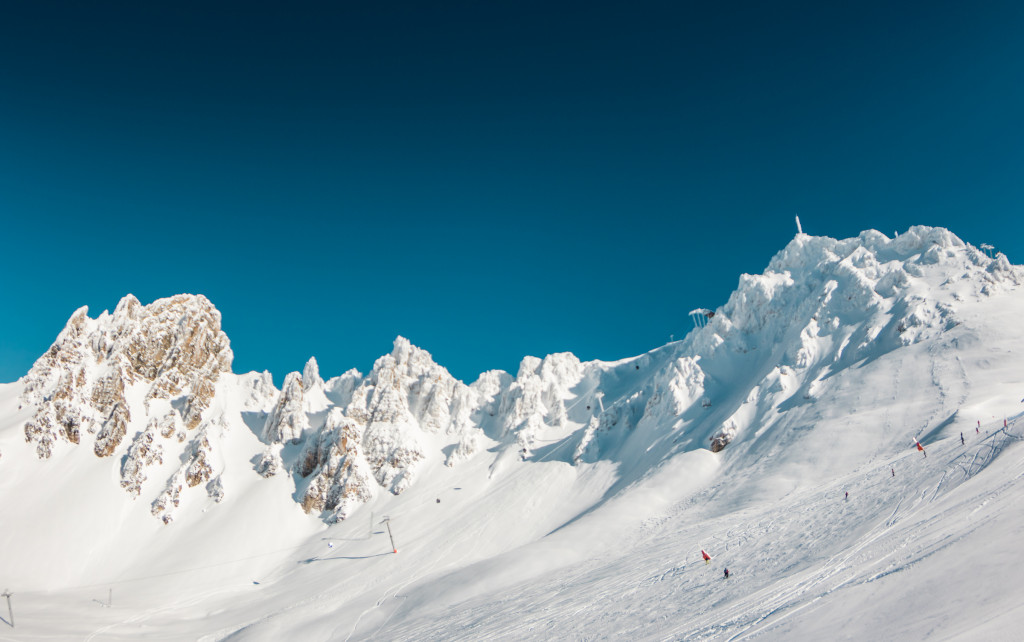 The mountain life is pretty sweet. To start, there is the incredible scenery that comes with high altitude living. Ask anyone, and they will tell you that no matter how long they live there, they still get a kick out of watching the mountains, the snow, the peaks, the valleys and the night sky.
Most mountain dwellers are healthy outdoor types that live for the natural surroundings and the clean, fresh air that fills their lungs.
Lift Pass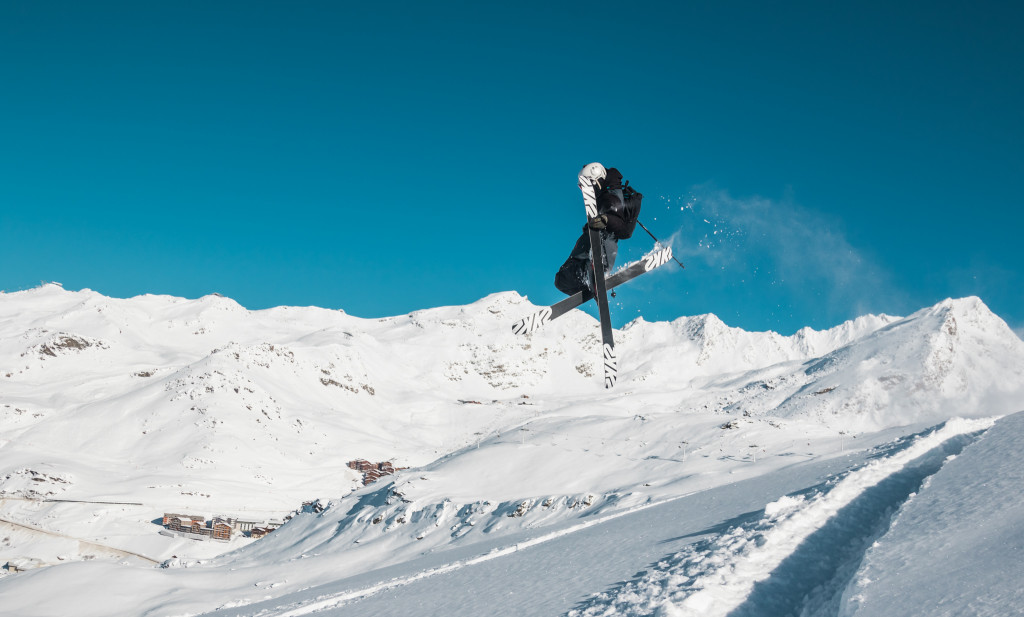 We all know that a lift pass can be a big investment, but as a ski or snowboard instructor, it is often part of the employment package.
And if it isn't, it is a legitimate expense that you can declare to the taxman.
A job satisfaction like no other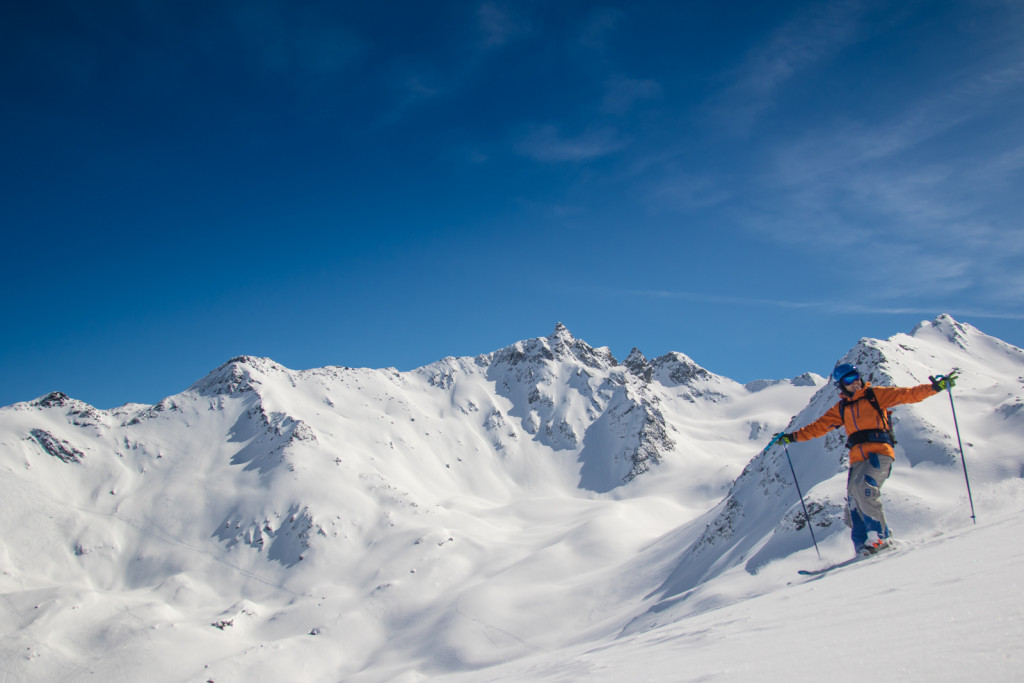 There are so many rewards you get from teaching other people to ski. From watching a child you have mentored make their first turns to helping an intermediate skier conquer their fear and tackle a steep run, you will feel the same sense of achievement as your client.
Depending on what direction your instructing career takes, you could become a park specialist and be working with up and coming talent.
Or maybe you will specialise in touring and off-piste where you will feel like your getting paid to play in the best playground in the world.
Other activities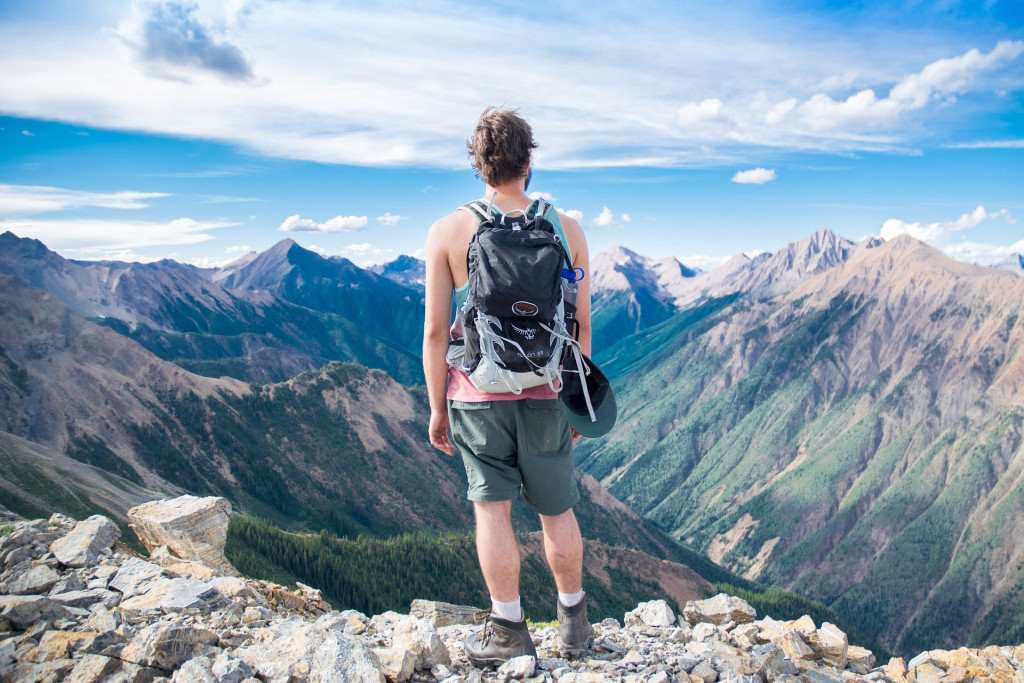 Life continues in the mountains without snow, and many people find further passions in the hights of the world that make them become a ski instructor.
Knowing that when the snow melts, there is plenty to keep you interested is a big plus — rock climbing, mountaineering, multiple cycling disciplines and lake activities all compleat a year.
In fact, many instructors also go on to work in many of these sports during the sunnier months.
Or if you feel you can't miss the snow for long, you can always chase the winter around the world.
Change of life
We have met and trained many instructors that have lived a half-life and then realised that the career they have chosen isn't the rewarding occupation they had in mind.
This leads to a radical change of life with a move away from the regular 9-5.
Work-life balance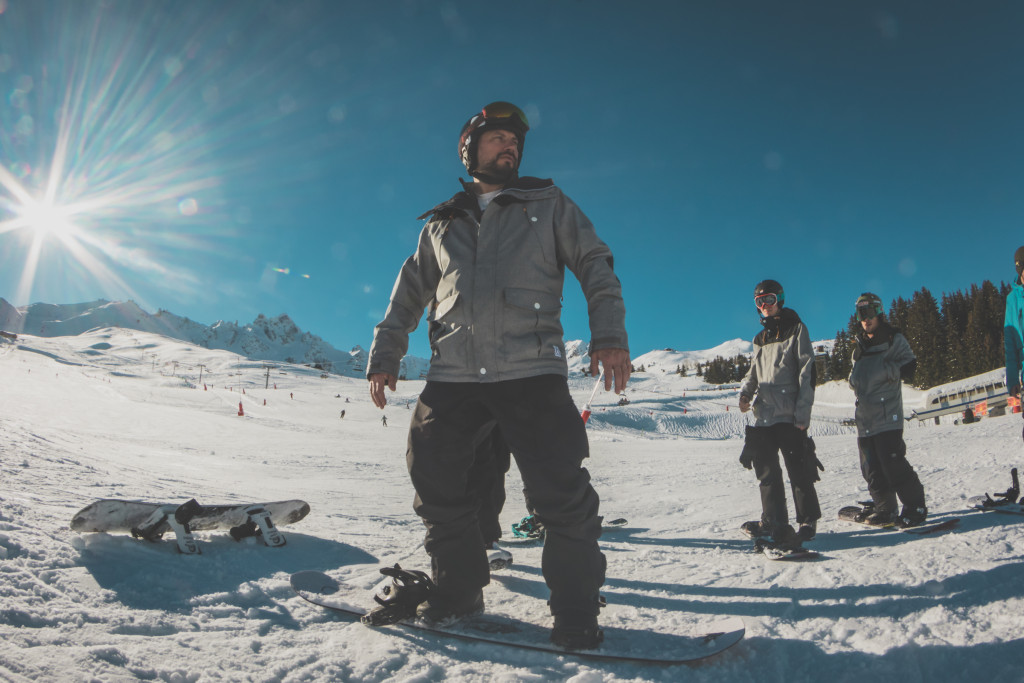 To be a ski instructor, you need a strong work ethic, and you may find that during the peak dates, you struggle to find time for yourself.
The reality is when you are doing a job that involves your passion the balance between your life and your work blurs a little, but not in a pub landlord way.
You will be on the mountain working all day every day with other keen riders. Being so close to the mountain means that you can make the most of it when the conditions are peak.
And as you progress through your ski instructor journey, you will get more skilled clients and find yourself in incredible situations that make not feel like work at all.
Personal development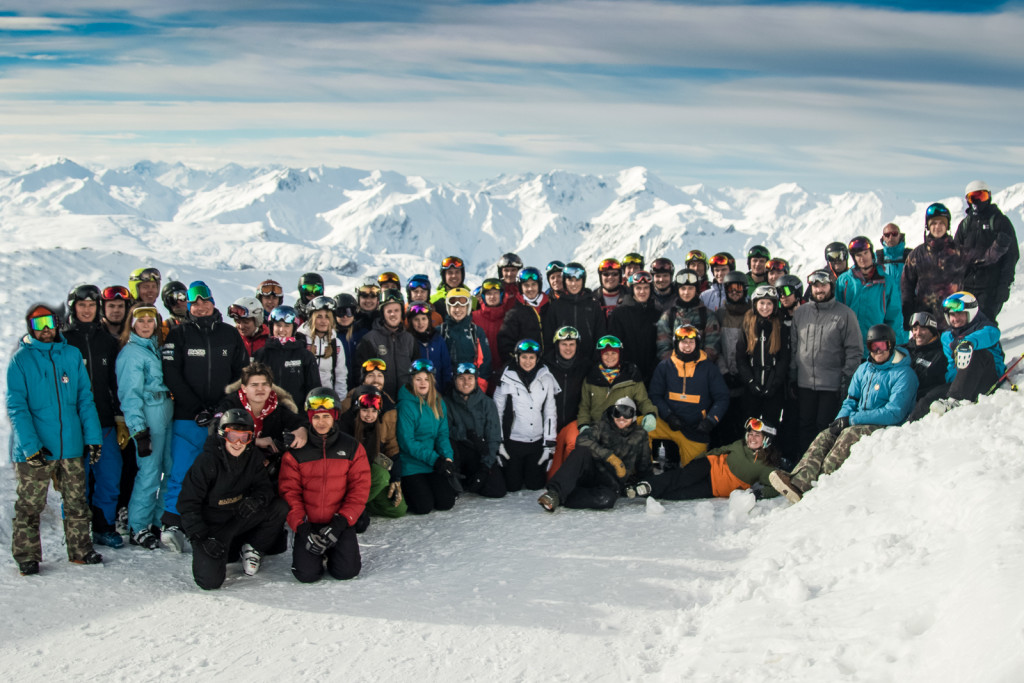 The journey all instructors go on will affect them personally and will change their lives more than they thought.
They will go on to develop new skills such as a second language or winter sport, and they will establish incredible communication skills and come to have a deep understanding of the mountains.
Most importantly, anyone who trains and a ski and snowboard instructor will develop their riding skills way beyond the average skier. Along the way, you will get to learn from people with years of experience, and you can become a master in the area you want.
---
Check out all our ski and snowboard instructor courses or request a brochure.