5 ski presents that you wanted for Christmas but probably didn't get.
Being a self declared skier at Christmas can be a massive disappointment, especially when you suggest that the family club together and get you a new set of twin tips and what you actually get is a beanie from the Edinburgh Woollen Mill and a I ♥ Skiing mug. Probably the best thing to do is to buy your own Christmas gifts like one of our suggestions below, wrap them it up and stick it under the tree with a tag from Ski Santa.
#1 Yeti Hunter Ski Jacket from Planks : £249.95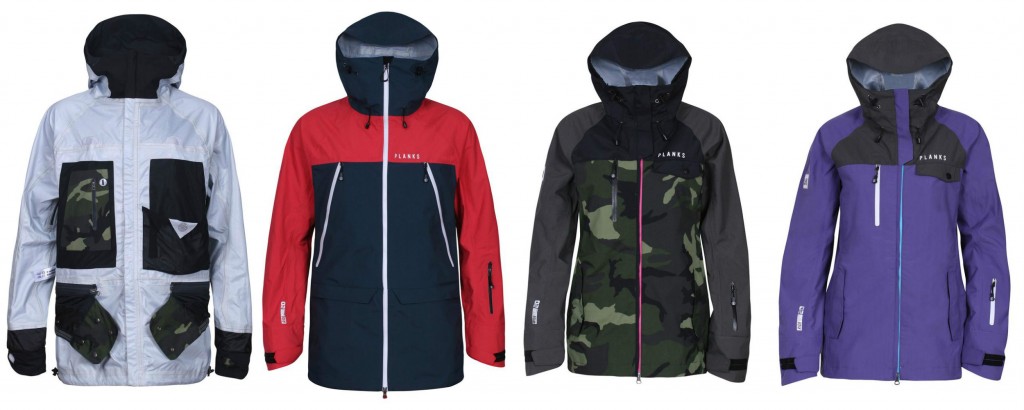 This jacket from Planks is one of our favourite ski jackets and comes in a variety of colours and styles for girls and boys. The Jacket is predominantly designed for backcountry powder missions but due to its larger fit it works well for casual riding or park sessions. It is also super breathable and comes with loads of pockets and one that is big enough for you to fit anything in from a tool to your lunch.
#2 HEAD Magnum Skis : £495
People heading out to the alps with us to train to be a ski instructor or take part in our one of our performance camps always ask us to recommend a ski for them. For the past few years we have been recommending the HEAD Magnum ski and the 2017 season model is no different. They are slightly wider than the iSpeed from HEAD making them a great all mountain ski that are nicely balanced giving you the ability to smash out short turns or massively satisfying carves all day long.
#3 AirDog Autonomous Drone : £1399
Looking good on the slopes is 50% of the challenge but is all that effort into your stance, ski position and your look being wasted on a few mates and people sat on chairlifts? Wobbly Gopro footage is no longer the best way to show your pals back at home your mountain style. It is time to get an auto follow drone to get amazing wide shots of you carving down the piste or drawing epic lines in fresh powder fields. The AirDog is one of the best and requires no pilot as the AirLeash means it will follow you down the mountain capturing you from the best angles.
#4 Halo 28 Jetforce Avalanche Airbag : £883

If you are a powder hound and head off-piste as soon as you hit resort then you will know how important staying safe is. The tech to keep you safe has evolved over the last few years and one area that has improved the most is the Airbag. The best one on the market at the moment is the Halo 28 Jetforce. It has plenty of space inside for all your kit and the airbag and best of all is that the battery to deploy the airbag is rechargeable and the airbag itself is reusable which allows you to practice using it and show it off to your less protected mates.
#5 Helmet POC Fornix Communication : €250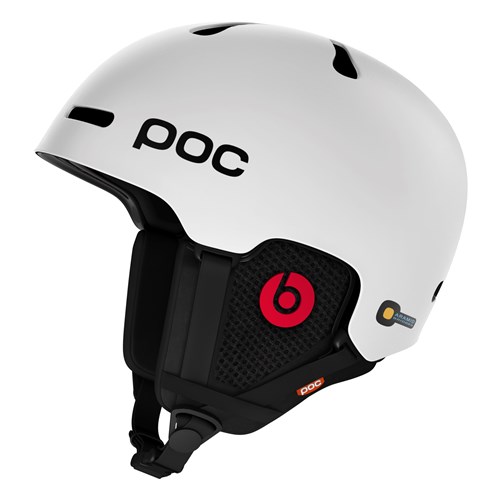 What better gift can you give to yourself than the protection of your noggin. We really like the Fornix Communication from POC as the snug fit and the material used to build it is lightweight which makes it feel like you don't even have one on. It gets the name from the built in technology that allows you to sync up your media device enabling you to listen to your tunes through the in-built Beats headphones, it also has a microphone so you can call up your mum while nailing that 540.
If you're the skier that has everything or you actually did get these things for Christmas then there is only one more thing you need, another ski trip.
1 Week Performance Courses
Freestyle ski course : 1 week – Méribel – 19th Mar – 26th Mar 2017 : £895
Introduction to ski touring : 1 week – Méribel – 2nd Apr – 9th Apr 2017 : £1095
Ladies ski retreat with Emily Sarsfield – 1 week – Méribel – 2nd Apr – 9th Apr 2017 : £1695