10 Reasons to do a Basecamp Course in New Zealand
1. The Country – Postcard Perfect
New Zealand is arguably one of the most beautiful countries on the planet. Nestled on its own in the South Pacific at the bottom of the world, NZ is split up into two islands cleverly named the North and South Islands. It's the best part of other countries all swirled into one neat little package. From tropical beaches to pristine lakes, lush forests to high alpine terrain there is something for everyone down here. The 1hr drive from the airport to Wanaka will blow your mind and the views from the top of Treble Cone are second to none.  It's easy to see why NZ was host to a lot of the filming for Lord of the Rings movies.
2. The Mountains – NZ's Two Best Resorts On Your Doorstep
Set in the middle of the South Island, Wanaka will be your home during the course. You get access to NZ's two best ski resorts, Treble Cone and Cardrona, both awesome in their own ways and both included in your lift pass giving you full access to the largest ski area in NZ.
3. The Snow – New Zealand's Most Consistent Snowfall!
They snow depth is usually the deepest in the country and can often boast a 3m base, making it a highly consistent snow area, with a good handul of powder days!
4. The Town – Wanaka, A Lakeside Paradise
Wanaka, situated on the South Island is the gateway to Mt Aspiring National Park, is the central point for everything that happens in the area. It's got a great small town feel, different from anywhere else in the world. There are perfect postcard views in every direction, but don't let that fool you, there's and insane amount of activities to keep you busy and it provides everything you need.
5. The Accommodation
The Basecamp program is based out of the boutique Te Wanaka Lodge, right in the heart of Wanaka. It's got all the comforts of home which can be pretty rare in NZ where a 'dorm is the norm', twin rooms, kitchens, multiple lounge areas, hot tub, bbq area, a drying room for your ski gear and awesome lake and mountain views. It's central location is perfect with the grocery store a matter of minutes away as are a stack of great bars and restaurants.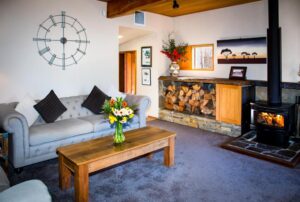 6. The People
The people you meet doing a Basecamp season in Wanaka are one of the best reasons to go there, you get people from every corner of the globe converging on this tiny corner of the world to share their love of winter. The mix is amazing, from first timers seeing snow for their first time to seasoned veterans with countless back to back winters under their belts. Everyone is there for the same reason and because it's such a tight community it's impossible to go anywhere without running into a stack of your friends.
Then you have the kiwi's, the friendliest / most easy going people anywhere in the world (let's still give the Canadians some credit though….) They will do anything to make sure your having a great time and they will be down for whatever adventure you through their way. Be prepared to make some lifelong mates.
7. Heli-Skiing
Being the #1 ski area in New Zealand is a reputation earned, not gifted. One reason Wanaka is the best is the awesome Heli-Ski terrain available to Basecampers. This is the ultimate snow experience for every snowboarder or skier. Let us take you into the heart of the Southern Alps to enjoy exclusive backcountry terrain during your course and tick it off the bucket list during your time in NZ.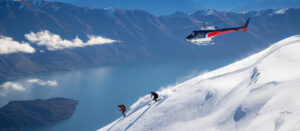 8. The Timing
A season in NZ is perfect whether you're looking to score some summer snow between school or if you're looking to jumpstart your snow-sports career. The season runs from late June to early November most years and our course take place from July 2nd – Sept 10th. If your on the way back to school you have enough time to do the course before you have to be back in the class room. If you want to go on to a career as an instructor you're ahead of the curve as the Northern Hemisphere winter typically starts mid November so you can be certified and ready to go!
It's only winter on the mountain! Winter in New Zealand is nothing like winter in the Northern Hemisphere, while it can be epic on the hill there is rarely any snow in town. This means that you don't have to deal with any of that nonsense like scraping ice off your car or shoveling snow. You can have an amazing day on hill then come home to 15 degree weather and have a BBQ.
9. The Training
The on snow training is provided through the Rookie Academy who have an amazing crew of world class ski and snowboard trainers. The program is headed up by pro's who have countless back to back seasons under their belt. Occasionally there will be other celebrity ski trainers from different parts of the world dropping in to give you a different perspective on your skiing or riding.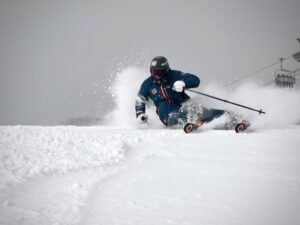 10. The Activities
The awesome climate in NZ is part of the reason that this is the adventure capital of the world. There is no chance of you being bored in Wanaka, we have great mountain bike tracks, loads of water sports, and lots of great hikes. Lake Wanaka is just out your door so paddle boarding, sailing and skiing in one day is easily a possibility. Throw in some rafting, bungy, fishing and a national park and we have all bases covered. Got some time after your course? Head to the North Island to visit Hobbiton, the home of The Lord Of The Rings Movies.
Fun Movie Fact: Dean, owner of Rookie Academy played an Orc in the movies! (Rumour has it, no make-up was required)!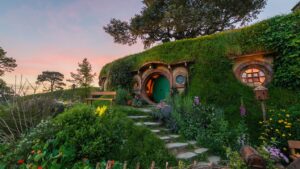 WANT MORE INFORMATION?
How awesome does all this sound?! Want to be a part of it? Check out our 10 week ski and snowboard instructor courses in New Zealand at Wanaka.