Find out how and when you can watch Skiing and Snowboarding on the TV
January means the return of Ski Sunday to the BBC. For many years this was the only place for British fans to catch up with the snowsport world and enjoy a bit of televised ski racing. Now there are loads of ways to get your snowfix from the gogglebox. Here is our ultimate guide to watching skiing and snowboarding on your TV.
Skiing and Snowboarding on the BBC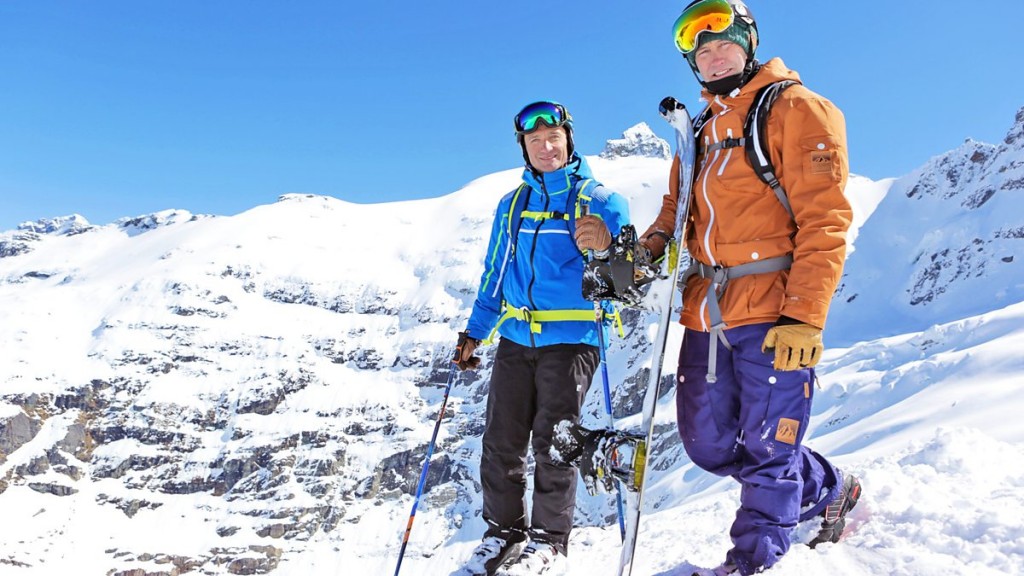 Since 1978 when Ski sunday started it has always focused on Downhill and Slalom, following the FIS World Cup tour during the peak of winter. Despite the producers recognising that the interest of UK winter sports fans have changed it continues to broadcast these blue ribbon events. The inability to change and expand to cover other emerging snow sports extensively is probably down to Budget rather than reluctance. However, with the British skier Dave Ryding making an impact on the Alpine World Cup results table it could make the show compulsive Sunday viewing.
When is it on?
Channel : BBC 2 Day : Sundays Time: 6.15pm Dates : January and February
Website :  http://www.bbc.co.uk/programmes/b006v8fc
Skiing and Snowboarding on Channel 4
For hard core ski fans The Jump on Channel 4 offers little in the way of real skiing unless you count the coaching segments featuring Warren Miller. Since it came on air it has become the most watched terrestrial snow sports program. Essentially it is a program about minor celebrities hurting themselves while competing in various winter sports. So it is well worth watching, just don't expect awe inspiring feats of skill or drool inducing footage of fresh powder riding. It is more awe inspiring feats of stupidity and concussed drooling celebrities.
When is it on?
Channel : 4 Day: Sundays Time : TBC  Date: 5th of February for 6 weeks
Website : http://www.channel4.com/programmes/the-jump
Other : Channel 4 have previously broadcast coverage of the last 2 Snowbombing evens from Mayrhofen this years should be no different. Broadcast date TBC
Skiing and Snowboarding on Eurosport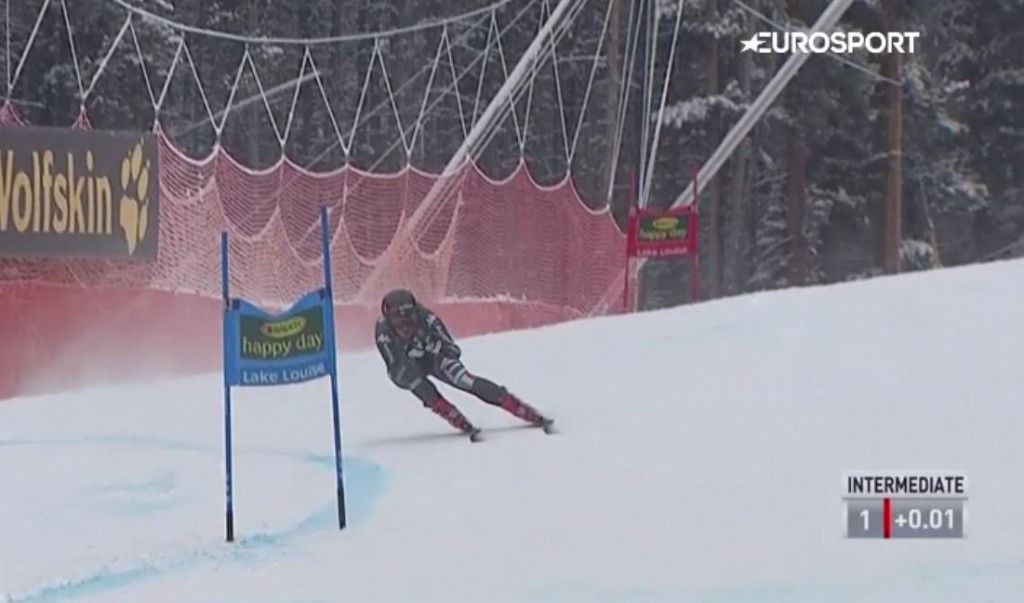 If you love competitive skiing and snowboarding then you may want to get Eurosport on your telly as you can watch nearly all of the FIS competitions live or in a highlights package. All of the Alpine world cup events are shown live. There is also coverage of the Ski Cross world cup featuring British ski cross star Emily Sarsfield. You can also follow all of the British freestyle ski and snowboard athletes like Katie Omerod, Woodsy, & Jamie Nicholls in the Halfpipe, Slopestyle and Big Air events. The channel is available to watch online or through your TV. Eurosport are currently running an offer up to the end of the January where you can get a years subscription for just £19.99.
When is it on?
Pretty much everyday – especially if you like cross country and biathlon. See the schedule here.
Website : http://www.eurosport.co.uk/
Ladies only ski retreat with Emily – Méribel – 2nd April 2017 – 9th April 2017
Skiing and Snowboarding on RedBull TV
Red bull have a scheduled channel and programs available on-demand. All this can be accessed via the RedBull TV app for your phone, tablet or television. A normal day on the channel will feature several ski or snowboarding documentaries where you can get a more stylised freestyle or freeriding experience compared to the Eurosport offering. Or you can access films such as ALL.ICAN and TV shows like Keep Your Tips Up and The Horn in the on-demand area. It also occasionally shows live competitions.
When is it on?
247 – Just download the app
Website : https://www.redbull.tv/
Ski and Snowboard Freeride World Tour on the Internet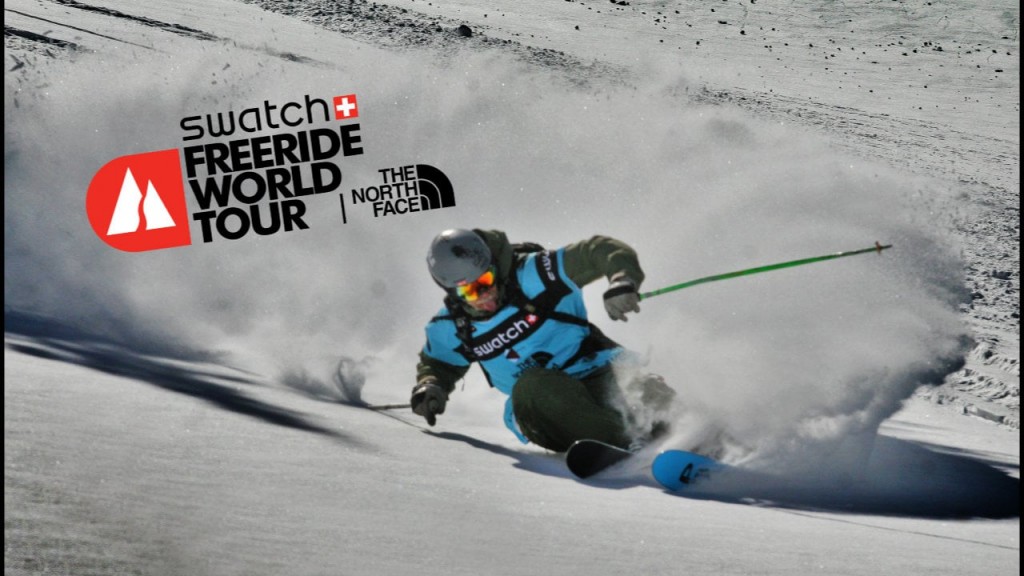 The Swatch Freeride World tour doesn't get the coverage that the FIS events do which is why the organisers decided to take matters into their own hands and start broadcasting the event live themselves. You can watch athletes like snowboarders Sascha Hamm and skier Arianna Tricomi take part in the competition that sees riders tackle some of the most exteem faces in the world. There is loads more to watch on the channel such as headcam videos of individual runs or replay an entire day's worth of freeride competition. There are 5 rounds with the final round always being held on the Bec des Rosses face in Verbier. Stream the event to your TV by hooking your laptop up with a HDMI cable or by using your Chromecast.
When is it on?
27th Jan Chamonix, France
10th – 16th Feb Vallnord-Arcalís, Andorra
6th – 11th March Fieberbrunn, Austria
18th – 25th March Haines, Alaska
1st – 9th April Verbier, Switzerland
Times TBC – See website for schedule
Website : http://www.freerideworldtour.com/
Skiing and Snowboarding on Netflix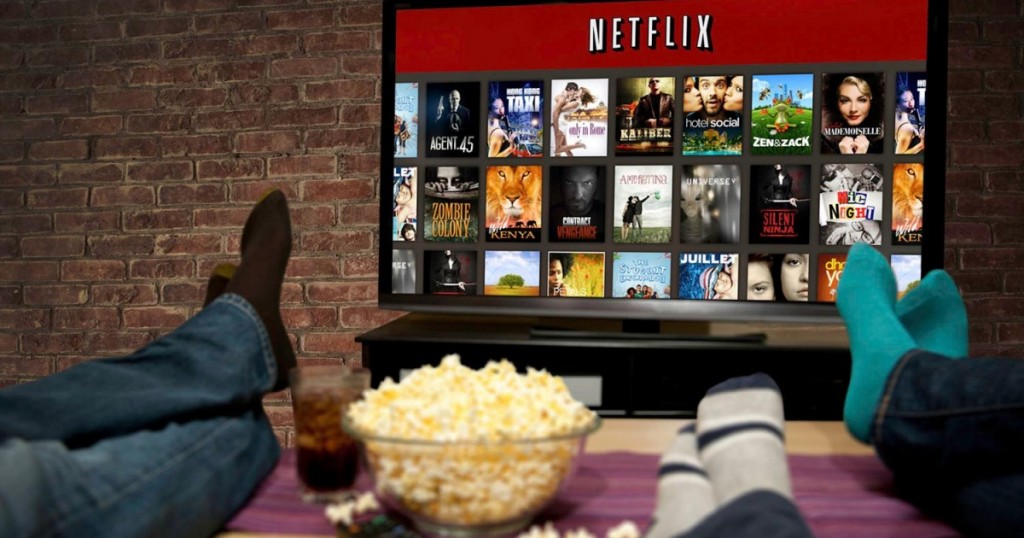 If you are looking for some movies to watch while you chill out on the sofa then Netfilx has a few to keep you going. If a visual snow fest is what you need then you can treat your eyeballs to Jeremy Jones' trilogy of Higher, Deeper and Further. There is also an awesome documentary called Steep that examines the beginning of big mountain riding at its home in Jakson Hole and features riders such as McConkey, Doug Cooombes and Glen Plake. If you prefer your ski movies a bit more… err … Hollywood then you can always enjoy Chalet Girl and Eddie the Eagle the movie. If your not a member you could probably smash thorough all the ski and board content during your months free trial.
When is it on?
All the time
Website : https://www.netflix.com/gb/